Good Grocer is moving to

2644 Nicollet Ave. South!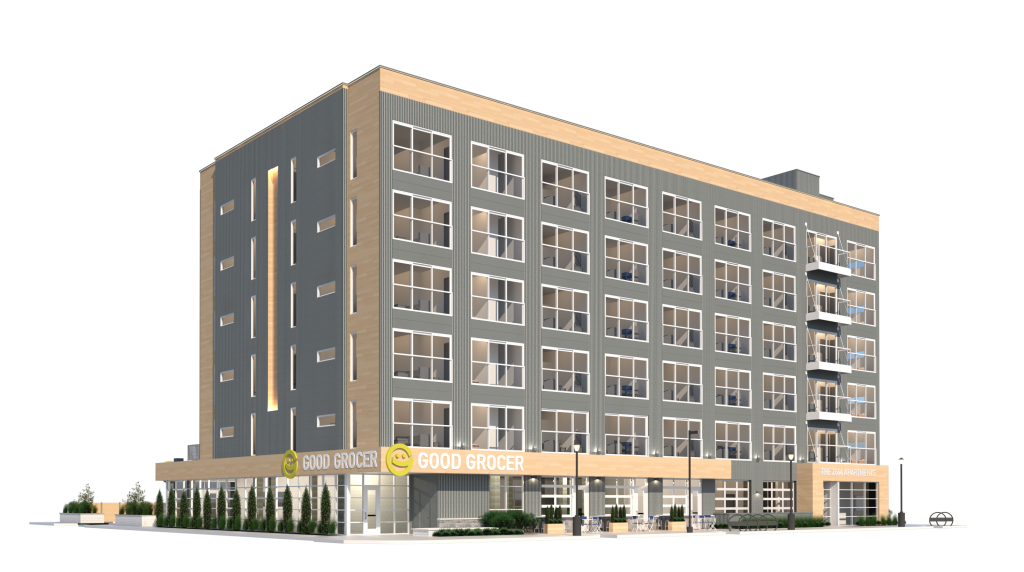 Here's how you can help
Every dollar donated to Good Grocer fights hunger. Especially while no revenue is coming in while the Nicollet Ave store is being built, we rely on the commitments of our donors to continue the mission.
If you'd like to partner with us, it's as simple as clicking the donate button below.
Relocating wasn't in our plan, but it is our opportunity to grow. — Kurt Vickman, Founder
Frequently Asked Questions
How can active volunteers get a $5 voucher at the Whittier Farmers Market?
Any active Good Grocer volunteer will be able to present their Good Grocer volunteer card (or a photo ID) and get a $5 voucher each week to spend on anything in the farmers market! Here's how it works:
Step 1: Go to the farmers market information booth.
Step 2: Present your volunteer card or a photo ID to verify that you are a Good Grocer volunteer.
Step 3: Receive a $5 voucher every Saturday and shop for healthy, fresh food!
NOTE: Volunteers are eligible for a $5 voucher EACH WEEK during the Farmers Market season.
Please note that you must present your Good Grocer volunteer card or a photo ID in order to receive the voucher. No vouchers will be issued to anyone without proper ID. In addition, only Good Grocer volunteers (not friends or family) can redeem this offer.
The Farmers Market, located on the south side of Calvary Baptist Church on 26th & Blaisdell, opens on Saturday, June 30 from 8:30am – 1pm and will be open every Saturday through September 29. For more information on the Whittier Farmers Market, click the link below.
Whittier Farmers Market Info (http://www.whittierfarmersmarket.com/)
Where will the new store be located?
2644 Nicollet Avenue, Minneapolis, MN 55408.
Will the Nicollet Ave store have a volunteer program?
Yes! We will continue to invite everyone to volunteer to operate every aspect of the store. This allows us to offer a discount to eligible families and individuals who are experiencing food insecurity.
Do we sign up to volunteer again at the Nicollet Ave store?
No, we will contact you when we get close to the grand opening. (Sign up for our newsletter here to get all of the latest announcements and updates!) We hope you'll continue volunteering and resume your shift commitment at that point.
Will you need volunteers while the Nicollet Ave store is being built?
We will not have scheduled volunteer shifts between February 19, 2018 and the opening of the Nicollet store, but we will announce opportunities to volunteer in our newsletter as they come up.
When will the Nicollet Ave store open?
The Nicollet Ave store will be open in mid- to late 2019.
Will you accept EBT / WIC in the Nicollet Ave store?