Good Grocer's Latest News
Good Grocer Partners With Whittier Farmers Market!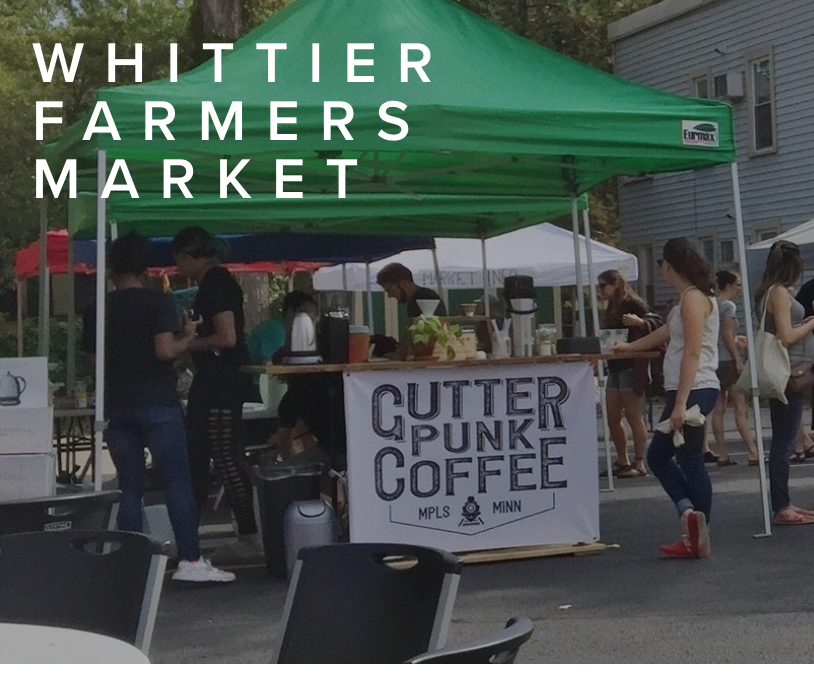 We know that the rising prices of groceries are not waiting while we build the Nicollet store, so we are committed to helping our community in any way we can during the downtime.
We also are always looking for new ways to be involved in the community and deepen our relationships with businesses in the Whittier neighborhood.
That's why we are excited to announce a partnership with the Whittier Farmers Market that benefits our volunteers! Any active Good Grocer volunteer will be able to present their Good Grocer volunteer card (or a photo ID) and get a $5 voucher each week to spend on anything in the farmers market! Here's how it works:
Step 1:  Go to the farmers market information booth.
Step 2:  Present your volunteer card or a photo ID to verify that you are a Good Grocer volunteer.
Step 3:  Receive a $5 voucher every Saturday and shop for healthy, fresh food!
NOTE: Volunteers are eligible for a $5 voucher EACH WEEK during the Farmers Market season.
Please note that you must present your Good Grocer volunteer card or a photo ID in order to receive the voucher. No vouchers will be issued to anyone without proper ID. In addition, only Good Grocer volunteers (not friends or family) can redeem this offer.
The Whittier Farmers Market, located on the south side of Calvary Baptist Church on 26th & Blaisdell, opens on Saturday, June 30 from 8:30am – 1pm and will be open every Saturday through September 29. For more information on the Whittier Farmers Market, click the button below.